Dr. Ann Brown, DVM
Veterinarian, Practice Owner
Dr. Brown graduated from Kansas State University with her DVM in 2004. Always a Wildcat, she received her BS in Biology from Kansas State University in 2000. This is also where she met her husband, Joe. Originally from Overland Park, she actually worked at Hawthorne Animal Hospital in high school working her way up from kennel staff. Dr. Brown purchased Hawthorne Animal Hospital in June of 2008 from Drs. Susan Brundrett and Rob Davis. Ann and Joe have two adorable daughters named Samantha, and Caroline. They have an energetic puppy named Chex.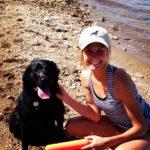 Dr. Katie LeSage, DVM
Veterinarian
Dr. LeSage is a 2017 graduate of Kansas State College of Veterinary Medicine. She received her BS in biology from the University of Kansas in 2012. She grew up in the Kansas City area and lives in Mission, Kansas with her husband Brian. She has a ten year old black lab named Dixie and four adorable cats. In her free time, she enjoys running, camping, hiking and gardening. She has also worked in shelter medicine in the past and continues to be active in the community.
Dr. Brett Miles, DVM
Veterinarian
Dr. Miles is originally from Topeka, KS. he obtained his B.A. in Life Science in 2002 and D.V.M. in 2009, both from Kansas State University. Since graduating from veterinary school, he has been in small animal practice in Lee's Summit, MO before coming to Hawthorne Animal Hospital in March 2023. His professional interests include internal medicine, dentistry, and parasitology. Outside of the office, he enjoys following the Chiefs, Royals, and Wildcats sports teams, movies and collecting movie posters, and freshwater aquariums. He lives in Lee's Summit with his wife and geriatric bird.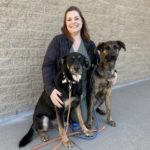 Hilary
Head Veterinary Technician, RVT
Hilary has been at Hawthorne Animal Hospital since 2016. She moved to Kansas in 2014. Her passion for animals started with horses as she grew up showing competitively in the AQHA show circuit. After obtaining her first Associates Degree in Horse Health and Complementary Therapies, she moved around the U.S a bit until she found her love of small animal veterinary medicine. She graduated with a second Associate's Degree in Veterinary Technology and obtained her license as a registered veterinary technician. She is feeding her passion for learning by working towards her Bachelor's Degree. Hilary truly appreciates her time with clients and loves creating a bond with her patients. When not at work, Hilary enjoys an active home with her husband and stepson; her two dogs, Puzzles and MacLarens; her two cats, Lilly and Batsky and her horse, Blue.
Diana
Technician
We are lucky to have Diana here. She has been working in Veterinary medicine for 16+ years. She brings patience and compassion to the clinic and we enjoy having her! Diana spends her spare time with her husband and loves seeing her children and granddaughter. She has two dachshunds named Mojo and Xander and a rescue cat named Tristan.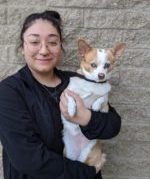 Emma
Technician
Emma started with us in January of 2023. She is currently enrolled at Penn Foster to receive her certification as a registered veterinary technician. While working an array of jobs that have made her familiar with people and pets, she has been working solely in veterinary medicine for 3 years. When not tending to her patients Emma can be found at home with her long-time boyfriend and 6 dogs. She enjoys playing soccer, spending time with family and going to parks with all six of her pups.
Jordan
Technician
Jordan has been with us for 7 years starting as kennel staff and moving up to technician. She received her Bachelor's degree in Animal Sciences and Industry from Kansas State University and is currently working on her certification to be a registered veterinary technician from Penn Foster. She currently lives in Overland Park with her dog Kiowa. Outside of Hawthorne she enjoys taking Kiowa for long walks, weight lifting, and reading books.
Tyler
Veterinary Assistant/Kennel and Daycare Manager
Tyler is currently pursuing his goal of becoming a veterinary technician and keeps busy in our daycare and kennels when he isn't in school. When Tyler isn't in Camp Hawthorne he works as an educator at the Kansas City Zoo on weekends. Tyler grew up with his Mom showing AKC Bernese Mountain Dogs and now currently lives with 2 cats of his own, Ash and Klause.
Shelby
Groomer
Shelby has been grooming for 12 years. She grew up in a family that bred and showed dogs, so she's been working with animals since she was a small child. She was a qualified junior handler and is extremely good at grooming all breeds of dogs! Shelby has 4 children and she enjoys spending all her spare time with them touring soccer fields. Shelby has 1 rescue dog named Harper and 4 rescue cats Midnight, Twilight, Nala & Dusty.
June
Customer Service Representative | Part Time - Saturday / As Needed
June worked for Hawthorne on Saturdays part-time for over 20 years. She is now retired and we are lucky to have her help on Saturdays! You will recognize her because she always has a smile on her face and a giggle in her voice. June shares her house with her little dogs Bella and Rosie. She enjoys traveling and spending time with her family and friends.
Julie
Technician/ Part Time - Saturday / As Needed
In mid-2015 after 13 years with us, Julie started another adventure, but we are thrilled to say that she still helps us out on a part-time basis. Julie always has a great story to tell—whether it's about her pets' adventures or the latest about her kids.Julie has 2 adopted black labs, Cagney & Lacy and a retriever mix named Sydney.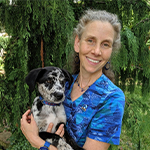 Martha
Office Manager/Technician
Hello and Welcome to Hawthorne Animal Hospital. My name is Martha. To those new to our clinic and/or website, I've been a team member since October 1992. I was born and raised in Lawrence, Kansas, graduating from the University of Kansas with a Classical Language degree. My high school sweetheart husband, Matt, and I moved to the Chicago suburbs where I applied my knowledge of Ancient Greece to Retail Management. During that time, we had the pleasure of sharing our love with 2 adorable rabbits, Demeter & Psyche. After a few years, we returned to Kansas, and I changed my career to working with animals. And, thus, my path with Hawthorne Animal Hospital began - it was love at first poop-sample! Over the years, I have worn many different hats, with my main role currently being office manager. My strength is working with fearful pets, compassionately assisting in their transformation into calm and relaxed patients. Over these 2+ decades, my husband and I have been 'owned' by multiple All-American dogs and 1 cat. In our spare time, we've enjoyed participating in dog training and the marvelous sport of Dog Agility. One of our dogs, Mykonos, won several National awards. A great way to bond with one's 4-legged kids, I highly recommend Dog Agility for any dog/human duo. In my free time, I enjoy creating jewelry and racewalking. I have participated in races across the country earning some really nifty medals and even completing 3 marathons, one in Athens, Greece. My other passion is… my dogs, Gaius (above) and Zori. I always have many, many photos on my phone, especially of them running around the back yard together carrying a very large stick. (1 big stick – 2 happy dogs!) Next time you come by Hawthorne Animal Hospital; I'd love to share…just ask! Enjoyed talking with you…stop by anytime.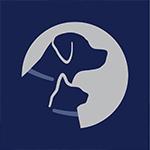 Daycare & Kennel Staff
We have a core group of college and high school staff who come in when they are not in school to help in the kennel: Ricky, Natalie, Mary, Joscelin, and Madalene. They are very important to us and help run the kennel, keeping our boarding animals healthy and happy.